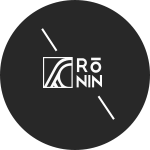 Look Development,
Movies, Videogames, Shortfilms
About Us
We worked on conceptualizations of feature and short films with renowned directors such as Carlos Carrera Rene Castillo, Luis Telles, Rita Basulto, Juan Medina. Also, we collaborate with Phantasma Design Lab for Video Clips of renowned artists such as Enrique Bunbury, Sussie 4 and The Phantoms.

The Team
Ronin is a study focused on the development of audiovisual projects.
We give life to the ideas of directors helping to drive the story by creating characters, settings, story beats to display, and nurture the concept.
Contact
33 1360 6882 /// 33 1065 5194
info@ronin.com.mx
Guadalajara, Jal. México.